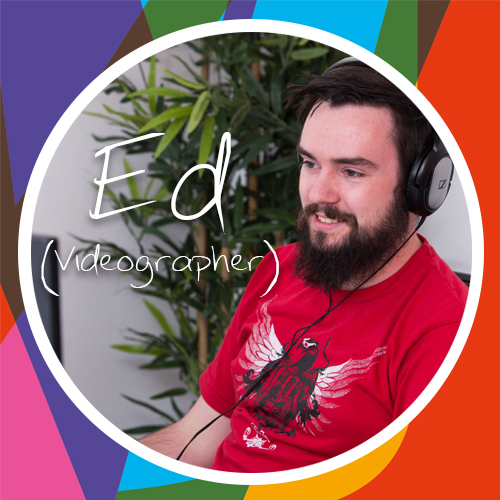 Bringing the "human story" to video
Video isn't just about filming and the edit. It's deeper than that, it's about creating engaging "human stories" about your brand. Stories that connect with your target audience, speak their language and create a feeling that stays with them.
All video projects need to start by profiling the target audience and what they want; irrespective of whether it's an internal or external audience. People ultimately buy from companies that can prove they believe in the same things as their customers. The same goes for employees. Worker tend to be loyal to a company when they believe their personal values are similar as those of their employer, and video is a wonderful way of making those company values visible and explicit for all to see.
A good video tells a story. A good story talks less about what you do and how you do it, but more about why you do things. Your purpose. Video therefore is the perfect tool to humanise your brand.
All of the content produced by Mindset is fully optimised, and the expert team provide guidance on best-practice creation, and how to integrate each asset into a wider video and multimedia strategy. Take a look at our showreel below.
Key video production services include:
• Marketing consultancy using video as the broadcast media
• Storyboarding and scriptwriting
• Full production from the planning stages right through to setting up the shoot iself
• Music sourcing
• Casting for actors
• Prop sourcing
• Filming and editing in HD and up to 4K
• 3D animation and special effects
• All associated Health and Safety risk assessments and sourcing of appropriate licenses
Your entire video production process is supported by a team of directors, animators and editors with years of experience using the most up to date, state-of-the-art technology and in-house equipment.
Some of the clients we have worked with over the years

CONTACT US ABOUT YOUR NEXT VIDEO PRODUCTION
(To comply with GDPR, your details will be collected through this contact form with the sole intention of contacting you back as requested. Upon making contact with you, should you not require further information from us, your details will be deleted. We will not enter your details onto a marketing email list nor pass your details to a third party. Your privacy is important to us)